HYGIENE
Crossway Scaffolding's nationwide Hygienic Division has experience and industry sector knowledge in providing specialist protection or screens whilst work is being undertaken in sensitive areas.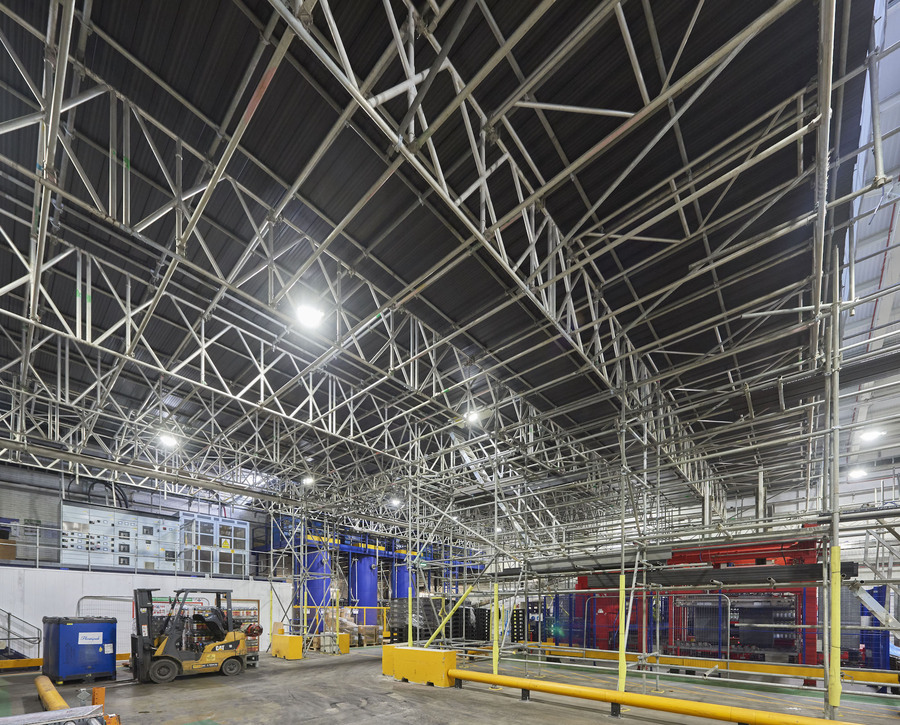 Examples include food factories, shopping centres or highly sensitive production facilities, where dust control may become a problem.
We have invested heavily in clean, galvanised scaffolding equipment and plastic scaffold boards to ensure the scaffold or supporting structure is hygienically clean. This allows us to clad the structure using flame retardant sheeting, to LPS 1215 standard or higher as specified.
A new innovation has also seen Crossway Scaffolding Group use UPVC recyclable plastic hoarding to clad structures. This can be easily cleaned and can also be sign written if required.