Further to a successful Fashion Show back in May that raised £2,500 for Andy's Man Club, the 2020 Crossway Charity Calendar has finally arrived.
This calendar was the brilliant idea of one of the company's long serving scaffolders Andy Butterworth, and has been eight months in the planning.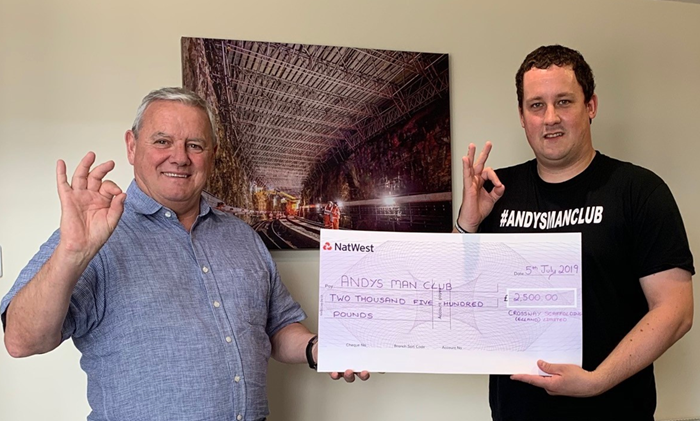 Special thanks to the fourteen amazing Crossway employees who volunteered to bare all in order to raise mental health and wellbeing awareness and monies for Andy's Man Club - Andy, Ben, Dave, Simon, Jack, Brandon, Ian, John, Sean, Matt, Kevin, Peter, Lee and Joshua.
The calendars are just £5 each with monies raised going to Andy's Man Club.
The official launch of the calendar fittingly took place on World Mental Health Day 10th October.
Should you wish to order a copy please contact Sharron Kelshaw on 01422 370033 or email sharron@crosswayscaffolding.co.uk.