Important work to temporarily extend platform 4 at Liverpool South Parkway has been completed this week in preparation for the major upgrade happening at Lime Street station.

The redesigned platform will accommodate longer trains and will be key to keeping Liverpool moving when Lime Street closes between 30 September and 22 October 2017.

Crossway's team has worked tirelessly to put the 150-metre temporary extension in place using an extensive scaffolding system built around existing overhead line structures. Crossway Scaffolding Group provided a complete solution for the temporary railway platform including bridging over a grass embankment which was up to 9 metres wide and supplying non-slip covering, tactile paving, white lining and fencing – it was completed during 6 weeks of night shifts and will be in place for around twelve months.

The platform was subjected to a very rigorous inspection by Network Rail engineers before being put in commission.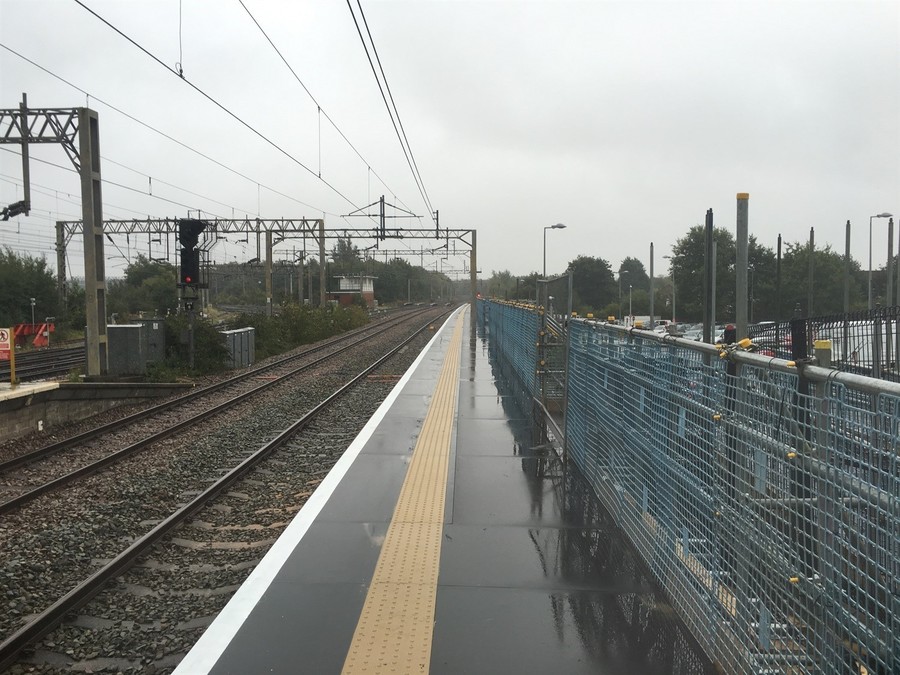 This is one of many difficult and bespoke solutions being offered by the Rail Division of Crossway Scaffolding Group who employ over 100 people in the rail and construction sectors.